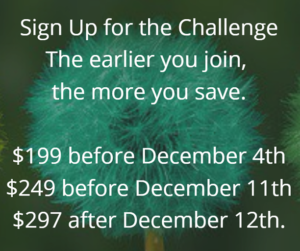 ---

---

In order to become the person you want to be and to create a life you love, you need four things:
The right mindset.
The right emotional patterns.
The right knowledge.
Motivation.
You hear it all the time, it all starts in your thoughts, in your mind. This is true. In addition, your emotional patterns affect your decisions and the actions you take as well. Think about how many times, you may have said, "I don't feel like it" or another familiar phrase.
With the right thought and emotional patterns, as well as knowledge and motivation, you can certainly become the person that you want to be and create a life you love. Keep reading to discover all that you'll receive by being part of this life changing Life Makeover Challenge.
---
New Year Life Makeover Challenge (January 1st to March 31st.)
What can you expect from this Life Makeover Challenge?
The 90 Day Like Makeover Challenge is unlike any other challenge out there. You will receive daily messages, weekly webinars, weekly podcasts, and so much more for 90 days. You will have access to me, a support group and a constant flow of resources for you to stay motivated and inspired. This is more than a challenge for you to be the best person you can be. It's for true transformation. It's for you to be proud of the person that you are and for you to finally truly love your life.
You will be guided to improve your mindset, be more positive, more self-confident, overcome fears, create better habits, improve your relationships, improve your fitness and diet, achieve your personal goals, and to enhance the quality of your life. All of these experiences will lead to even better experiences.
As your coach, I will supply you with motivation, inspiration, tips, suggestions and more to encourage you to achieve your goals. Take a look here:
Weekly:
~ Monday Motivation email to start the week off. This email will include the details of your focus for the week, motivation, your weekly mantra and tips.
~ Self-Improvement Webinar to further explain your weekly focus. (Each Monday.)
~ Podcast every Wednesday to keep you moving during the week.
~ Exercise workout suggestions to improve your fitness.
~ Nutrition tips to help you choose better diet choices.
Bi-Weekly:
~ Self-guided self-improvement online worksheets to help you with your weekly focus. The online worksheets are amazing and will help you develop a deeper relationship with yourself and others.
Daily:
~ An affirmation or inspirational message sent to you via InspireText, Facebook messenger, or WhatsApp. Each message is personally created to motivate, inspire or enhance your progress in this challenge.
~ Access to dozens of articles only available to those participating in this challenge. Articles include how-to's, step by step articles, and other motivational articles.
Extra Bonuses:
~ E-mail support for the length of the Challenge. If you have a question, need inspiration or want a tip for something specific, you will have access to email me directly. I will reply within 24 hours.
~ Printouts/Downloads. You will receive and have access to many PDF inspirational printouts that you can either download to your smartphone or computer or print out to a hard copy. Great for quick reference when needed, to hang on the fridge and to pass on to others to inspire them too.
~ Rewards. Lots of rewards. For progress and participation!
~ Special Guest Webinars! There will be other inspirational people helping out with this challenge. Some will be in webinars, write articles or show up in other ways.
~ Support group (optional). There will be a Private Facebook support group for all who join this challenge. This is a great place to interact with others that are on a similar journey as you are. I will also post daily inspirational tips, motivation and more on here. I will be active in this group everyday, so you can chat with me there too!
~ Access to all of the above for 1 year.  You can review anytime you want or take the Challenge at your own pace if you prefer.
~ One live meetup to celebrate – if you are able to attend. Location will be announced at the 30th day of the challenge. I will aim for a location that is affordable to travel to for most people participating in this challenge.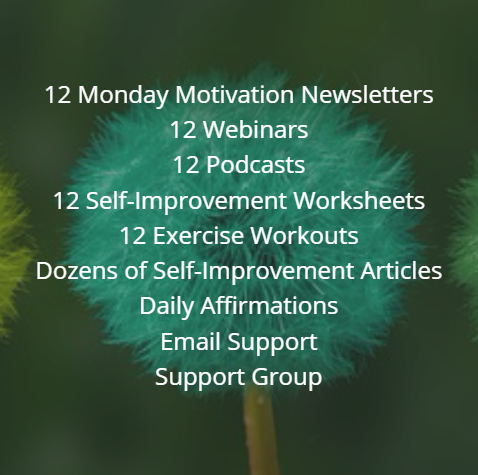 All of this for one investment of $297.
But, until December 4th, your investment is only $199!  
---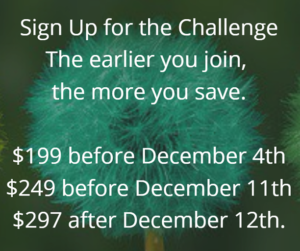 ---
About the Life Makeover Challenge Founder and Primary Coach
Joanne Cipressi is an award winning life coach that has been guiding people since 1998. Her love, compassion and understanding of others is what drives her to create programs like this.
Joanne has been a life coach for 19 years – before life coaching was popular and well known. She started her coaching career, helping people break bad habits like smoking, anger issues, and addictions and showing people how to overcome fears.
Joanne owned an Holistic Wellness Center for 5 years where she helped people with their mind, body and emotions. She closed this center to focus solely on life coaching, speaking and fitness.
Joanne is certified and trained in NLP, Humanistic Neuro-Linguistic Psychology, Time-Line Therapy, Advanced Hypnosis, Age Regression Therapy, EFT, Holistic Nutrition, Personal Training, Herbs, Essential Oils, and many other modalities.
Joanne is the founder of InspireText, a daily messaging service inspiring people to develop more self-love and appreciation.
Joanne has personally overcame fears, bad habits, low self-confidence, self-doubt, abuse, abandonment, failure, and so much more. Therefore, she can relate to others and knows what others need to heal and to self-motivate.
Joanne volunteers helping the homeless, foster children and victims.
Joanne will be releasing her first self-help book early in 2018. (Everyone that signs up with this challenge will receive a free copy.)
What happens after I sign up for the 90 Day Life Makeover Challenge?
First, you should be super proud of yourself for making the commitment to better your life.
I will personally send you a welcome email.
An assessment will be emailed to you after you sign up. Fill this out and send it back. This helps me to learn what your goals are, your struggles are and more information so I can guide you the best possible way throughout this challenge.
One week before the challenge, I will send you a link to set up your personal log in to the challenge.
One week before the challenge begins, you will receive tips and suggestions to prepare for the challenge.
One week before the challenge you will receive an outline of the challenge, so you know what to expect each week.
The Life Makeover Challenge begins on January 1st. You will receive your first email at 7 am.
---